Powerful Plant-Based Pre-Workout Foods
Aug 27, 2021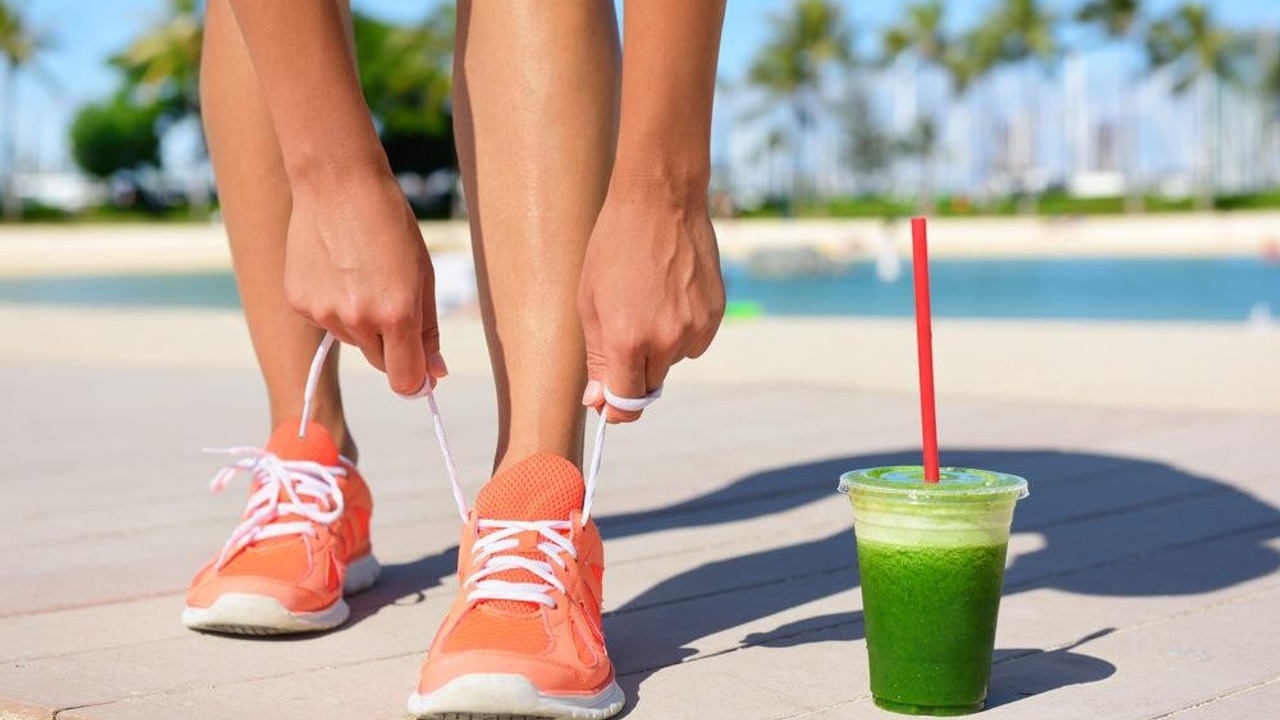 Fueling up your muscles and increasing stamina is easy with a plethora of powerful plant-based performance foods available.
Here's a detailed rundown of some of our favorite plant-powered foods that will amp up your energy before you hit the gym, yoga studio, hiking trail, or whatever your favorite workout is!
Beetroot
Beetroot is a nutrient-dense vegetable that has quite a few health benefits attached to it. Vitamins A, B, and C; antioxidants beta-carotene and beta-cyanine; folic acid, magnesium, potassium, phosphorous, iron, and fiber are all present in the beetroot. The pigments in beetroot are known as betalains and there are two color types: Betacyanins, which are vibrant red/violet in color, and betaxanthins, which are yellow in color. Both forms of betalains contain nitrogen and they work as both antioxidants and anti-inflammatories. Beetroot is also jammed packed full of nitrate - this is what will be converted into nitric oxide in your body that fuels your workouts and increases your stamina.
Chia seeds
Chia seeds are loaded with omega-3 fats for sustained energy, protein, and antioxidants. Ancient Aztec and Incan warriors ate chia for strength and stamina during battle. Having chia a few hours before a long, intense workout can help provide fat for fuel after the carbs burn off. Eating them after a workout can provide tissue-repairing protein. You can even have them during sustained activity such as running, hiking, swimming, or bicycling to really amp up your energy levels.
Coconut water
Coconut water delivers a high concentration of electrolytes. For example, coconut water provides the same amount of potassium as one banana. However, coconut water, like some sports drinks, may not contain enough sodium to replenish the amount lost through sweat. If you have a high sweat rate, you may need to pair it with some sea salt or seaweed. Coconut water is also great because it delivers vitamins that aid in recovery, including C and B vitamins. Vitamin C boosts your immune system; folate (B9) helps your body create new cells, and vitamin B6 helps build muscle by producing amino acids.
Matcha green tea
Matcha green tea is naturally high in L-theanine, a potent amino acid that boosts brain function and cognition. However, there are other physical benefits that can help you rock your workout as well. A 1999 study featured in the American Journal of Clinical Nutrition demonstrated that green tea extract rich in catechins has thermogenic properties and promotes fat oxidation beyond that explained by the tea's caffeine content. It was found that consuming green tea increased thermogenesis (the body's rate of burning calories) from 8-10% to 35-43% of daily energy expenditure. Another study demonstrated that exercising immediately after drinking matcha green tea resulted in 25% more fat burning during exercise.
Acai berry
Acai Berries are loaded with vitamins A, B1, B2, B3, C, and E; and minerals such as copper, zinc, calcium, manganese, and potassium. Most importantly for fitness, it also contains a whopping 19 essential amino acids (protein-building structures), 3 plant sterols, and omega fatty acids along with heaps of dietary fiber. To top it all, the antioxidant strength of these berries is considered to be higher than any other food. This is due to the presence of anthocyanins, a potent plant nutrient.
Guaraná
Guaraná contains caffeine, the stimulant found in coffee, tea, yerba maté, and chocolate. Guaraná produces mental alertness and improvement in the performance of mental tasks. With its slow uptake of caffeine, it sustains mental performance over long periods of time.
A study at Northumbria University in England showed that guaraná also has positive effects on your mood, memory, and cognitive function. If you're adding to your pre-workout regimen, you'll definitely feel an energy boost from the naturally high levels of caffeine.
Want to know another cool thing about the foods on this list? You can actually add ALL of these ingredients to your blender and make the most incredibly powerful and effective pre-workout smoothie EVER!
Just make sure you start gradually introducing some of the superfoods above (like beetroot powder, matcha green tea, and guaraná) as they can be very potent!
▽▽▽▽▽▽▽▽
Want to take a deeper dive into your personal wellness practice on a mind, body, and soul level? Check out these free resources and our 10-week Wellness Warrior Training course.
We have a ton of actionable tips like the ones in this post to share with you, like how to:
Enjoy and thank you for reading!